On our recent trip to Indonesia for a family wedding, we went exploring the iconic Bali rice terraces of Tegalagang. A valley of rice paddies that have been carved into the contours of the hillside, forming a sprawling lush green agricultural landscape.
Little cousins were happily climbing over bamboo platforms and running up and down the narrow pathways. There were sounds of children laughter along with trickling water as the thousand year old Balinese Subak water irrigation system fed each rice terrace.
Though it was hot and humid, it was as if we were strolling through a serene and natural work of art and all was well with the world. We were halfway through our adventure, almost at the valley floor when things took a turn for the worse.
The kids had made their way up to a higher rice terrace and were navigating a tricky ridge, they came across one of the Subak irrigation outlets where they had to jump across the small channel of water to the other side. I could sense that my 4 year old was a little apprehensive as each of the older cousins bounded over like gazelles.
The brave thing was that he attempted the jump over, the unfortunate thing was that his croc became lodged in the mud. There was a look of complete devastation followed by end of the world, uncontrollable tears.
As we were at the valley floor, it seems the sound of my 4 year old's cries pierced the serenity of the rice terraces in each and every direction. All he could do was stand on the edge of the rice paddy with one muddy foot in the air and wail.
Witnessing his helplessness and desperately wanting him to stop screaming. I bounded up the rice terraces apologising as I shoved aside groups of tourists to get to him as quickly as possible. Hot and sweaty, I reached my inconsolable son, holding him in one arm and retrieving the muddy croc with the other.
"Shhh, It's just a little mud, don't worry, it's all Ok" I kept repeating to no effect.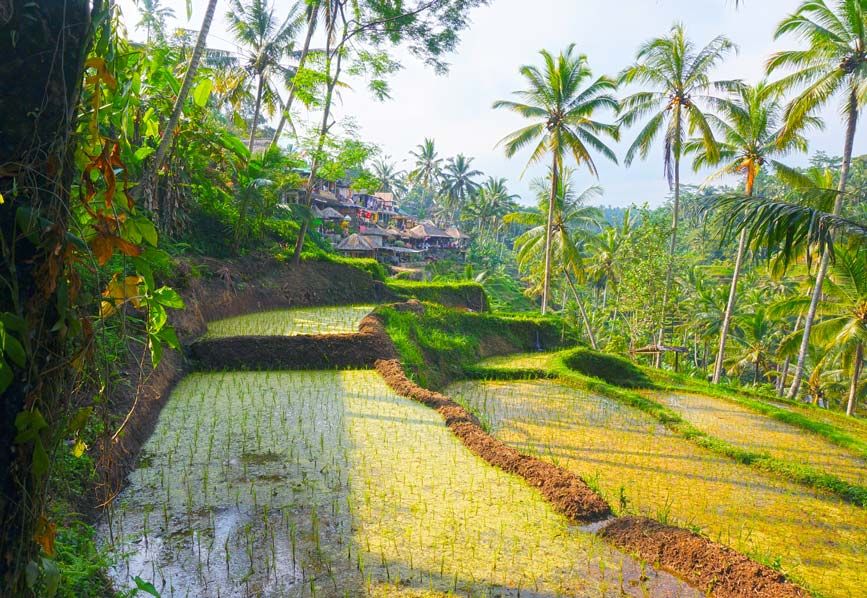 Normally big hugs and empathy works in calming my anxious child. However a combination of a full days worth of sight seeing combined with jet-lag meant that there was no consoling him. Seeing a small muddy pool of water a few terraces down, I somehow navigated my way with a screaming, kicking, fiercely stubborn, 20 kilos bag of flesh in my arms.
As I washed the mud off his foot and croc in the shallow puddle of water, his cries turned to smaller sobs. However, the pool of water was fast becoming mud itself and not all of the mud was completely washed off. Realising this, my 4 year old's sobs returned to screams of despair.
I had cleaned up most of the mud but the crying continued, what is with my son? it's just a bit of mud, why can't he be a "normal" kid and just stop carrying on? Then thoughts of what family were thinking and what strangers were thinking were at the forefront of my mind. More tears of sorrow and with his refusal to budge I was quickly losing the little patience and sanity that I had.
My dear sister off in the distance had located a supply of fresh water, it was by a make-shift hut where an old Balinese lady sat collecting donations. It was hot and I half carried, half dragged my son to the pool of water. Haphazardly washing down his leg. His cries were reaching a crescendo and I lost it.
My sympathy had turned to anger and in my rage I leaned over and screamed back at him, my arms waving around like a demented woman. "It's only a bit of mud, just STOP it, STOP crying, STOP screaming, CALM DOWN". Of course he didn't stop or calm down, he got louder and now didn't want me to touch him, pushing me away. Dramatically lifting up my one foot after another like a mad lady, I kept going "Look, I have mud on my foot, your cousins have mud on their feet, it's nothing, just stop it".
At this point in time, I had completely and utterly lost the plot, of no help to anyone my sister instructed me to go away and calm down. Only, my son didn't want my sister near him and my husband was with my daughter half way up towards the rice terraces exit. We both stood there hands on heads looking down at the crying 4 year old in defeat.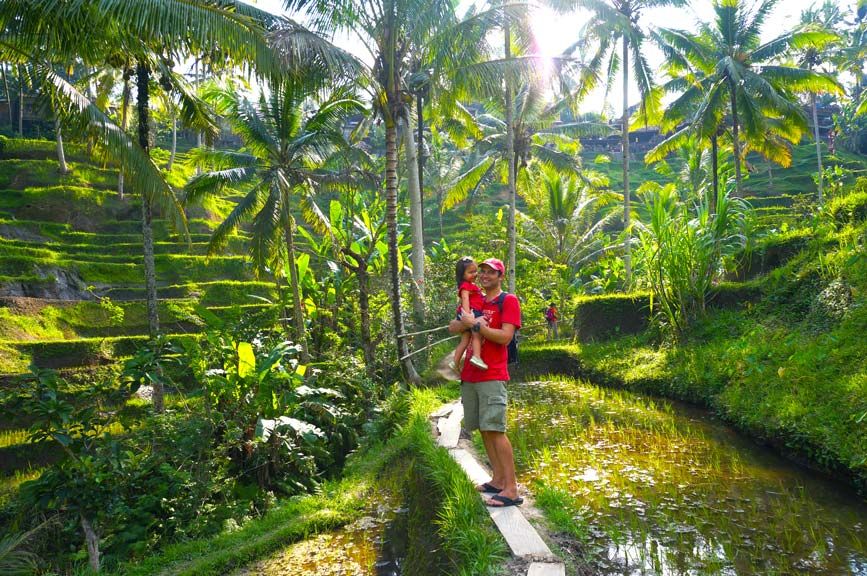 It was then that the old Balinese lady walked over, with her calming softly spoken voice she gently picked up my sons foot and leant over scooping up water and washed down my sons leg. She fussed over him, tutted and whispered to him all the whilst patting him and meticulously washed every last bit of mud away. My son came back, he completely calmed down. As my sister and I looked on in amazement, the lady had already walked back over to her hut as if indicating that it was my turn now.
I collected him into my arms and we sat near the pool of water and watched as the bamboo water pipe filled up and methodically empty fresh water into the pool. I gave him a big hug and kiss and said "sorry for yelling at you".  We watched in silence as a few more rounds of water collected from the bamboo pipes and tipped into the pool. He said "Sorry mum, I just get very sad sometimes when I don't know what to do".
That's the thing with anxious kids, they carry a heavy weight of fear everywhere they go. When something doesn't go the way they had anticipated in their minds, the world around them collapses, the fear gives in and debilitates them.
For my son, it's wasn't just a bit of mud, for him he had completely failed and his fears and worries became real. He was not able to manage a scary and unexpected problem. As his mother I live with the guilt that I dismissed his problem as insignificant. I should have acknowledged his fear and taken all the time in the world to calm him down. When things are going well, I tend to forget that I have a anxious child and that there are specific techniques to handle such sensitivities. Often I let my temper get the better of me.
Some kids withdraw, some kids act out and some kids simply balance one muddy foot in the air and cry their eyes out. They all need one thing and that is a constant pillar of strength, extra love, kindness and a bit of time to get it out of their system. If not from their imperfect mother, from a random Balinese lady that happens to be exactly where you need her at exactly the right time.
There was only 2000 rupiahs (20 cents) in my pocket, which I ashamedly placed in the woman's donation basket. She thanked me profusely even though I was trying to thank her. If you are ever at the bottom of Tegalagang Rice Terraces, where the lady sits by the water pool in her hut. Please dig deep and give as much as you can. She is the patient, understanding and empathetic woman that I struggle to be.
Have you been to the Bali Rice Terraces? Do you have an anxious or sensitive child? Please tell me how you manage this below: xo